Real Estate Tours
Real Estate Tours
Jupiter Florida Cruises, Tours, Private Charters, Sightseeing & More!
---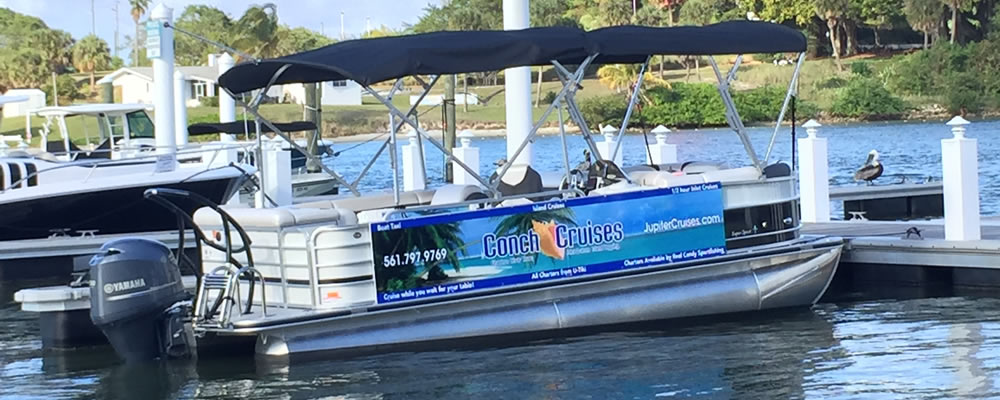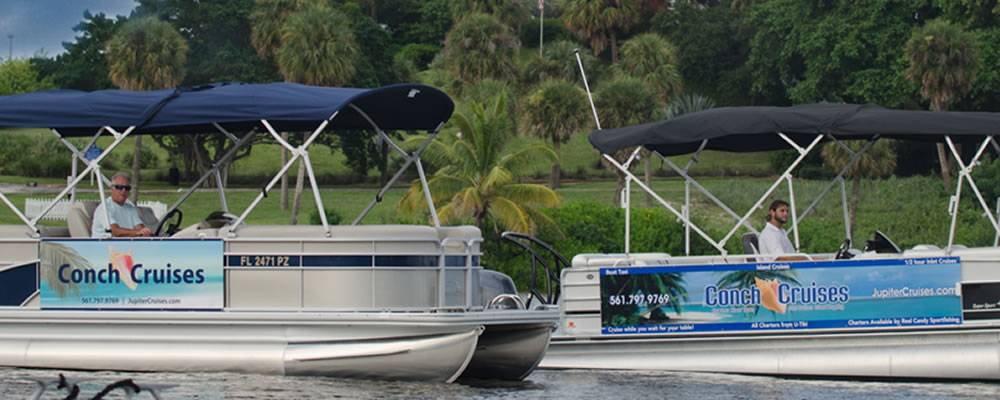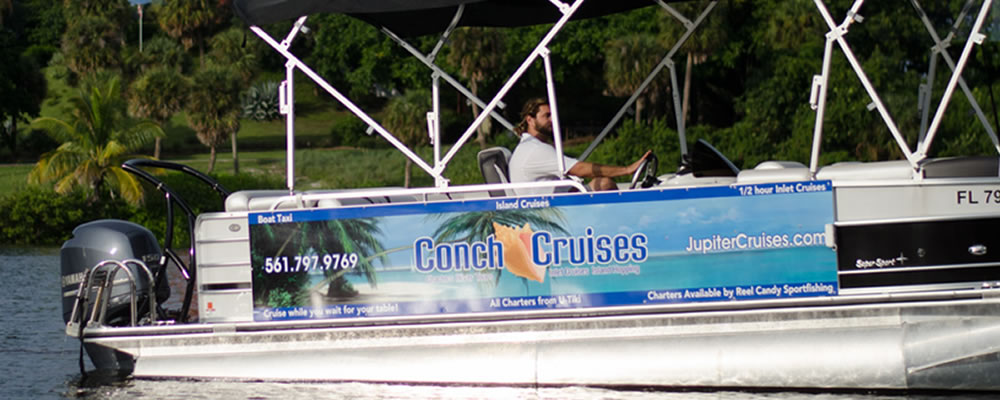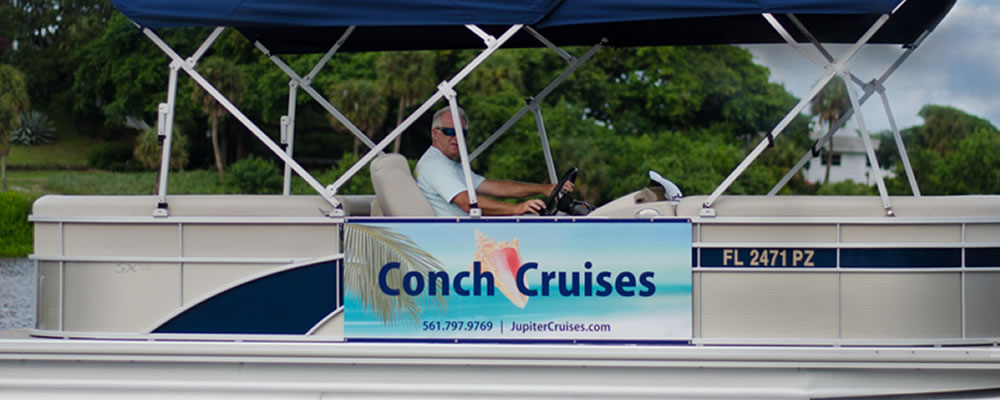 Real Estate Tours on the Water - Jupiter Florida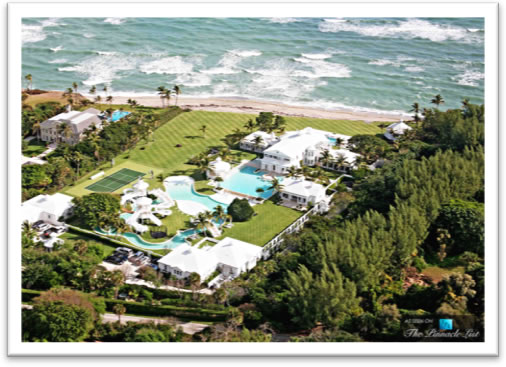 As a Real Estate Agent you have many marketing avenues to show property and the Jupiter area to perspective clients. Conch Cruises boat tours will give your clients a real up close look and understanding of the development and exceptional community growth that has taken place over the last few years in the Jupiter, Florida area.
Join the Conch Cruises on one of our luxury vessels to showcase available properties and seaside attractions to potential buyers from the water. Our boat tours can take you and your real estate clients for a relaxing ride along the coast, showcasing such sites as the Jupiter Lighthouse, The Jetty's waterfront restaurant, a view of homes built by some of our nation's wealthiest residents on Jupiter Island and other waterfront communities. Our local wildlife and beautiful seascapes are always treasured sites to guests and future residents.
What better way to spend an hour to two exploring Jupiter's scenic waterways then enjoying a superb lunch or dinner at one of the many restaurants on the water. Let us arrange for special seating. Many visitors choose cruises as an event to coincide with a wedding, reunion, anniversary, birthday or corporate meeting so why not show your customers Jupiter from the water.
You and your customers can enjoy navigating the many canals, riverfront or even ocean front homes on Conch Cruises.
When we depart the U Tike Restaurant and Jupiter Inlet Marina, you can immediately show your client homes on Jupiter Island, Jupiter Inlet Colony, Tequesta and those difficult to see homes in gated communities.
Join us today on the Conch Cruises and let us help you sell your next home and have your customers enjoy cruising the waters of Jupiter!
Why sail with Conch Cruises?
Aboard Conch Cruises, you can enjoy the tranquility and peacefulness that accompanies the waters surrounding Jupiter Florida. If you want to experience the romanticism of the sunset on the deck of our spacious luxury cruiser, or just share the moments with friends, we can guarantee you a memorable experience.
We depart from the U Tiki Beach and Jupiter Inlet Marina, at your convenience when calling ahead. The marina has 24 hour security and plenty of parking. We can motor the waters north of the Jupiter Inlet along the West side of Jupiter Island, home to many celebrities, actors, golf professionals, award winning entertainers, and owners of some of the world's most prestigious homes. Cruise past the Jupiter Lighthouse towards the Jupiter Inlet and Duboise Park. Or proceed up the natural preserved Loxachatee River for a picturesque tour.
There will be plenty of photographic opportunities for whichever tour you desire, and our staff is willing to assist with capturing those treasured moments. Our trips can be limited to a boat taxi trip to your favorite destination, a half hour inlet cruise or an hour sunset moment. Longer trips can be scheduled and the times may be adjusted for your party.
Join Conch Cruises for a Jupiter Island Boat Ride!
Our convenient location
U Tiki Beach and Jupiter Inlet Marina.
Our Expert Captain
Let our professional Captain take you on the tour of a lifetime!
Our Beautiful Cruise Area
See homes of celebrities, actors, golf professionals, award winning entertainers.
Group of Private Tours
Our water taxi services are available for groups or private cruises!
---
Staff and Instructors